Behaviour
Gladstone Rules
We expect excellent behaviour from every child so that learning opportunities are maximised at all times.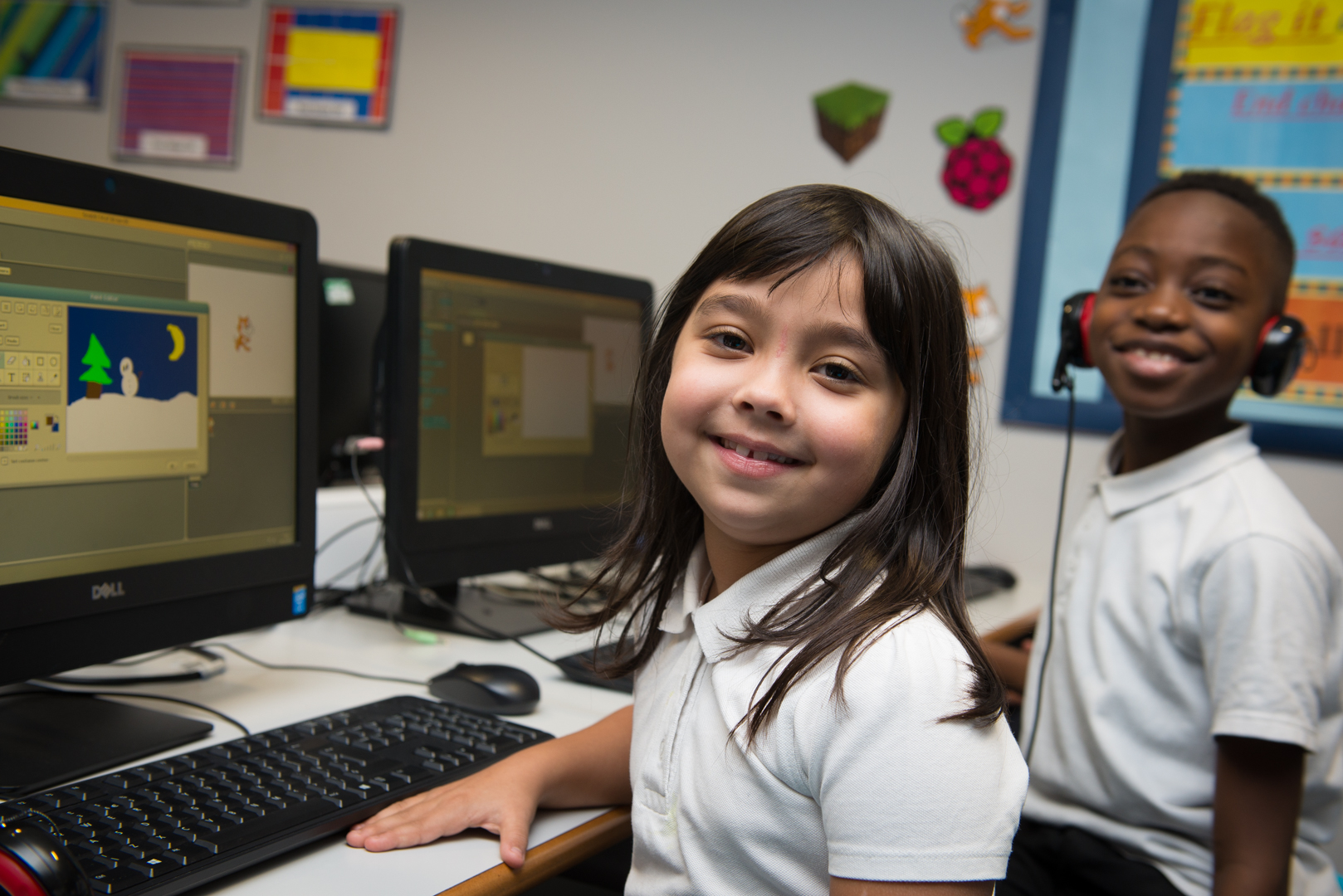 Gladstone Rules:
Our rules

Our rules are really important. They apply to everyone in our school.
Be safe
Follow instructions
Show respect
Learn well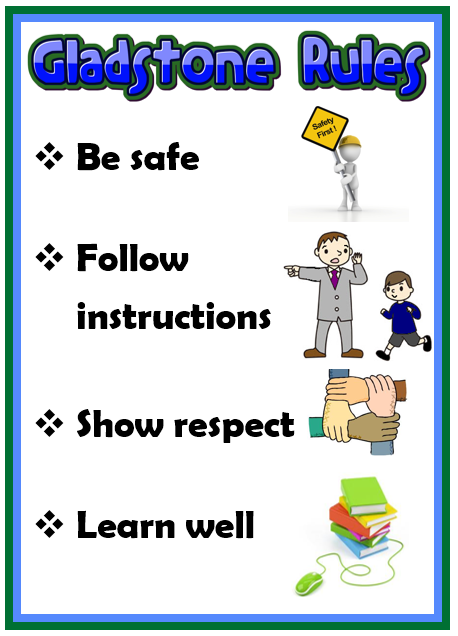 Rewards and Sanctions: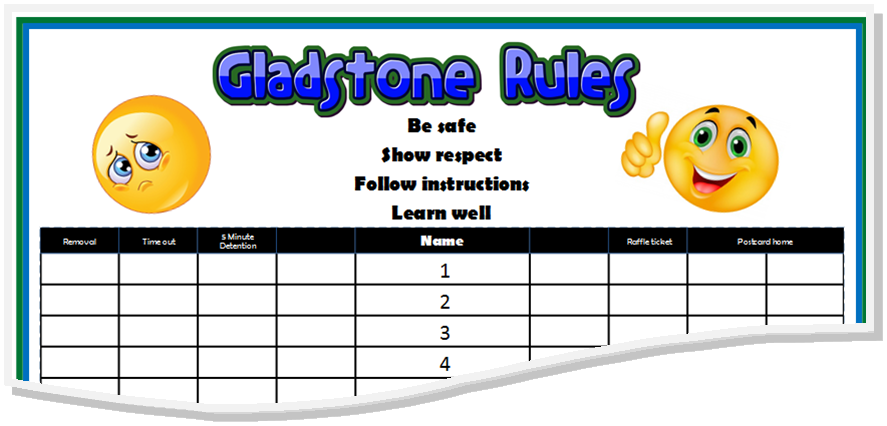 Positive Behaviour.
1 Tick - praise in class/ sticker etc
2 Ticks - raffle ticket for prize draw at end of week/day
3+ Ticks - postcard home at end of day Most ticks in the day - 'Star of the Day Award'
More than 25 ticks on class chart = 1 square on class reward chart. Multiples of 25 gain additional squares
Negative Behaviour.
Warning - underline name
1 Tick - classroom action e.g. move space
2 Ticks - 5-minute detention (playtime/lunch/end of day at teachers discretion and depending on age of the child)
3 Ticks - Sent to partner class
4 Ticks - removal to a member of the leadership team.
Leader to contact the family. Leader to consider Behaviour Pathway. All instances of fighting, bullying, or racism straight to AHT (Negative behaviour at playtime and lunchtime is dealt with through existing behaviour pathway)
Class Behaviour Chart:
All classes have a Class Behaviour Chart
Squares ticked off for whole class good behaviour (e.g. lining up and moving through the school sensibly) Squares ticked off for every 25 positive ticks on class tick chart at the end of each day. Ticks can only be given, they cannot be lost/removed.
Whole class reward agreed before starting the 100 square.