Governance
Gladstone Primary Academy is part of the Thomas Deacon Education Trust. This is a charitable organisation dedicated to raising educational outcomes across a range of primary and secondary phase schools and academies in the East Midlands.
Governance is shared between the Trust and the Academy Committee. How these responsibilities are apportioned can be found in the Scheme of Delegation on the TDET website.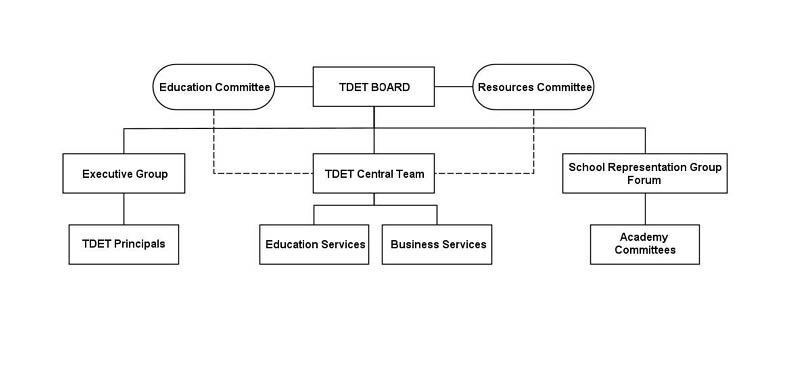 The Academy Committee is responsible for ensuring high-quality teaching and learning and good outcomes for pupils.
Local Governing Body Membership
Chair of Academy Committee, John Turner
John Turner is Impact and Improvement Officer at Carers Trust Cambridgeshire. He has volunteered and worked within the charity sector for over 10 years in a variety of roles, which has included involvement in an area-based curriculum, supporting young carers and their families. John is also a trustee of the Deacon's School Trust and a former student of Gladstone Primary School.

John has responsibility for safeguarding.
Sharon Whitelaw
Sharon qualified as a teacher in 1991 and has taught in four primary schools across Cambridgeshire and Oxfordshire. Sharon is currently Headteacher at Upwood Primary School, a role she has been in since 2003. Prior to that she was Deputy Headteacher at St Helen's Primary School in Bluntisham.
Gary Moore
Gary has three grown up children, one of whom works in education and four grandchildren who are at various stages in their education.
He works as a Regional Sales Manager in Environmental Services in London and the South East and has a wide breadth of experience. Gary has worked as a governor in several local primary schools and is now a governor on our Academy Committee.
Alan Sadler

Alan has been a school governor since 1999 with 2 spells as Chairman working with the last 3 head teachers at Jack Hunt School. More recently he chaired the steering group enabling the Peterborough Keys Academy (PKAT) to achieve academy status on 1st April 2018. Alan is currently a Member of Hampton Academies Trust, a Trustee of Peterborough Keys Academy Trust, Vice Chairman of the JHS LGB, and a Gladstone Primary Academy Governor. He is an active member of the Governor Leadership Group with a special interest in learning from and sharing good practice with Hampton College. As a member of the Interim Executive Board (IEB) he monitored Hereward College prior to its amalgamation into Thomas Deacon Academy and has also served on the IEB that has successfully initiated Gladstone Primary's recovery from Special Measures.
Alan is married with 2 grown-up sons and has lived in Peterborough since 1984. He keeps himself fit through swimming and running and retains an interest in Scouting.
Lloyd Thompson

Lloyd has been a Teaching Assistant, School Receptionist, Midday Assistant, Caretaker, Teacher and Middle Leader at several schools across the UK, inlcuding Birmingham and Peterborough. He now works for Perkins Engines, a sponsor of Thomas Deacon Education Trust and has a particular interest in raising the English language skills of all pupils.
Sukaina Manji
Sukaina is a qualified Teacher of Ethics, Philosophy and Humanities. She holds a Masters in Education and is passionate in empowering young learners to develop their future skills and abilities.
Sukaina also holds a Certificate in Muslim Chaplaincy and she is actively involved in both community and Interfaith work. Currently she is the Chair of the Peterborough Standing Advisory Council for Religious Education (SACRE).
Academy Committee Meeting Dates
Wednesday 9th October 2019
Thursday 12th December 2019
Thursday 6th February 2020
Thursday 26th March 2020
Thursday 30th April 2020
Thursday 16th July 2020
Local Governing Body Terms of Reference
Purpose:
The LGB's key responsibility is to ensure that pupils' learning progress and development is at the heart of the Academy's priorities.
Membership:
It shall consist of at least six local governors.
Meetings:
At least half termly - the committee shall meet six times a year plus other times as required.
Quorum:
The quorum shall be four local governors. The committee shall not meet without the Headteacher or their representative being present. There is an open invitation to the CEO and Trustees.
Terms of Reference:
* To ensure that the Academy sets suitable learning challenges, responds to pupils' diverse learning needs and overcomes barriers to learning for individuals and groups of students.
* To monitor pupil progress and attainment and receive regular reports on the analysis of test and assessment results from both key stages.
* To monitor and review Academy, local and national performance information and data relating to the Academy.
* To report to the Trust Board on the achievement and progress of pupils throughout the Academy.
* To measure and review the effectiveness and input of the Academy Improvement Plan and the post-Ofsted action plan.
* To understand, and contribute to, the Academy's self-evaluation form.
* To set, monitor and review priorities as agreed by the CEO, Headteacher and Chair of the LGB.
Minutes
Recent minutes can be downloaded below