Learning at Home
Follow the year group links on the right to find learning for your year group.
---
Message from Mr Martin (29th March)
Hello Everyone,
I hope everyone is well and following the advice to stay home and stay safe. I loved seeing all of your rainbow pictures with the message we will get through this…and we will get through this. I particularly liked this one with the school in the background.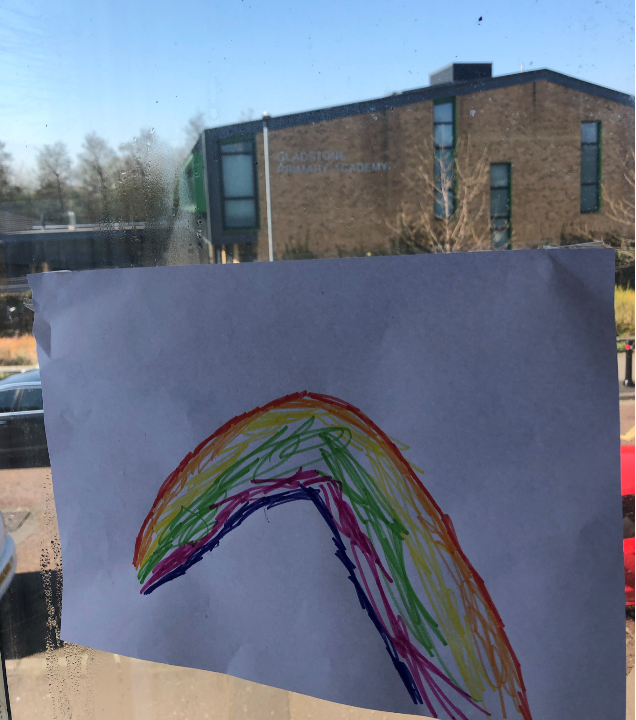 Everything feels very different at the moment, but remember by staying home you are helping everyone stay safe and helping the NHS. Here is a nice video that explains why it is important to keep away from other people at the moment.
https://www.bbc.co.uk/newsround/51989370
Times like this can make anyone feel worried or scared, even adults. Some of what you see or hear might sound confusing or scary, so it's normal to have some worries. Here are some things to do if you are feeling worried -

Don't bottle up your worries - talk to a trusted adult.
If you're worried about elderly relatives, find different ways to keep in touch with them, such as video calling.
Get your information from trusted sources.
Don't worry about what you can't control, but do what you can to help, for example washing your hands regularly.
Do things that you enjoy and keep yourself busy.
We can't wait to see everyone back at school and I think we will have a big party to celebrate.
Best wishes,
Mr Martin.